Highway Products Group Reception and Exhibits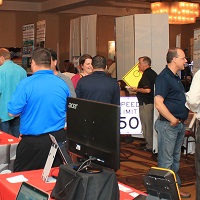 Kick things off on Wednesday evening by visiting with your colleagues at the Highway Products Group reception and exhibits. Take a look at the latest innovations in signal equipment, pavement markings, signing, lighting, and much, much more. Exhibits will also be open Thursday morning and afternoon. Check out the
list of exhibitors
currently registered for the meeting. Vendors interested in exhibiting their products should go
here
for more information.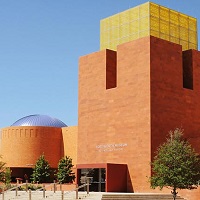 The Fort Worth LAC is excited to showcase one of our City's museums. We'll be hosting the social at the Fort Worth Museum of Science and History. We have reserved the Innovation area where our members can show off their engineering prowess.
Current Exhibits in the Innovation area include:
Airplane Launcher: Design your own paper airplane and test it at the airplane launcher and see how far it will fly.
Air Tables: Design and build a craft that floats on a column of air. Which crafts fly the highest? Which hover with the most stability?
Bernoulli Blowers: Learn why beach balls magically float above a column of moving air.
Pinwheel Table: Design a twirling pinwheel and test it on a table of moving air.
Start working on your hands-on building, since the Younger Members are planning some competitions to determine Best Engineer of TexITE.
The last shuttle bus from the museum to the hotel will leave the museum at 9:00 PM.
Thursday Late-Night Social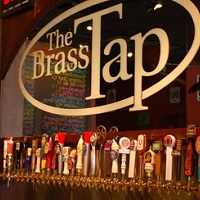 After returning to the Hilton Hotel from the Thursday Night Social at the Museum of Science and History, we'll be starting the evening at
The Brass Tap
where you can enjoy a huge selection of craft beers and late night snacks. Located just one block away from the Hilton and within walking distance of several other establishments in Sundance Square, The Brass Tap boasts over 60 different brews on tap and 190 more in bottles. Happy Hour prices including 20% off draughts, wine, and appetizers will be available to the ITE group throughout the evening.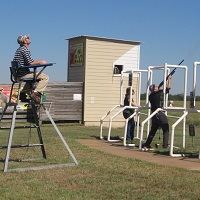 Join members and vendors and enjoy the area's most challenging sporting clay walk-through course. Each team will be escorted by a well-trained trapper, who will keep scope and provide guidance for each station.
The event starts at 9:00am on Wednesday morning with shooting beginning at 10:00am. Breakfast and lunch will be provided for registrants as well as trophies and many great door prizes.
Cost per person is $75.00 and is non-refundable. Transportation is not provided. Alpine Shooting Range: 5482 Shelby Road, Fort Worth
Texas Hold 'Em Tournament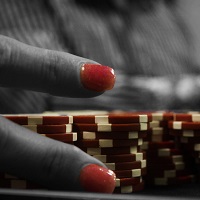 Please join us for a Texas Hold 'Em poker tournament on Wednesday evening following the Highway Products Group reception. Join in the game for fun and prizes. No experience necessary.