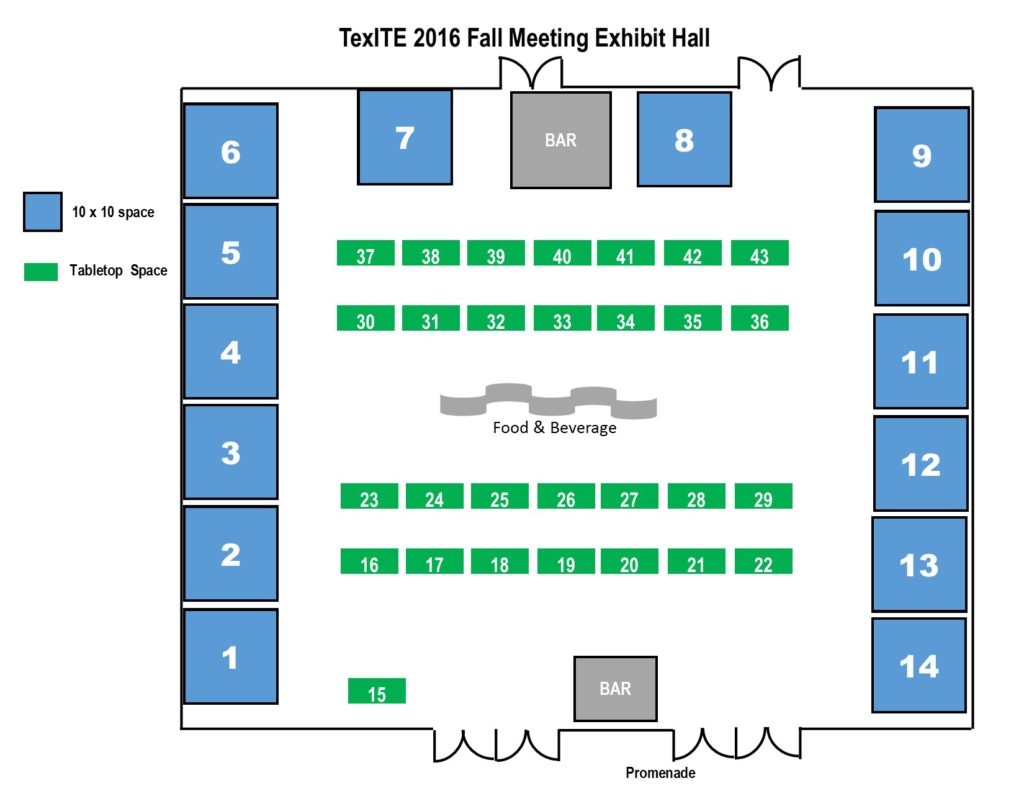 TexITE is pleased to have the following vendors registered for the meeting:
Location # / Vendor

Location # / Vendor

MoboTrex, Inc.
MoboTrex, Inc.
Iteris, Inc.
Consolidated Traffic Controls, Inc.
Horizon Signal Technologies
N-LINE Traffic Maintenance
ITS Plus, Inc.
Daktronics
Control Technologies, Inc.
Peek Traffic
High Sierra Electronics, Inc.
Trafficware Group, Inc.
Sky Bracket
TechOne Sales LLC

---

Leotek Electronics USA, LLC
Paradigm Traffic Systems
Paradigm Traffic Systems
EtherWAN Systems, Inc.
Pelco Products, Inc.
Lanelight/Item Ltd.
Texas Highway Products Ltd.

Texas Highway Products Ltd.
Dynamic Vision
Ameron Pole Products
Miovision
Southwestern Section IMSA
Skyline Products
Dialight
Reece Supply Company
Siemens Industry Inc./RUGGEDCOM
McCain, Inc.
Encom Wireless Data Solutions
Twincrest
TAPCO
TOMAR Electronics
ELTEC
SA-SO
Scientel Solutions
Avery Dennison
Lindsay Transportation Solutions
CountingCars.com
Quality Counts, LLC
Updated on September 16, 2016.