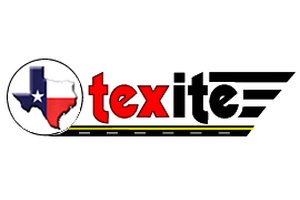 TexITE is soliciting invitations to host the 2016 Fall Meeting to be held on three consecutive days (Wednesday through Friday), falling between the months of August and October of 2016. We would sincerely appreciate your consideration to submit a bid to host the meeting. The meeting site is eligible to take place in any part of the state and is longer be rotated between regions. All TexITE members are eligible to participate and volunteer to host this meeting.
Stage 1 is a simple statement of interest from you indicating that you and your organization (section, county, or city) would like to be considered as meeting host. Stage 2 consists of presentations made to the district board at the TexITE Spring Meeting in College Station on Wednesday, March 11, 2016. The presentation must be made by the TexITE Member who is proposing to serve as the local host for the meeting site. Following the presentations, the district board will vote to select the host site. The board will then work with the selected host on the refinement of your proposal to include specific information about the conference hotel contract, room rates, local contact(s), and potential meeting dates.
The Stage 1 deadline for interested parties to respond with a statement of willingness to host is Friday, February 20. After the submittals are received by the board, prospective hosts will be notified by February 25 to inform them if they have been selected to make a presentation to the board along with a complete list of informational requirements for the presentation.
If your organization is willing and able to host this meeting please respond by February 20, 2015 to:
Kerri Collins
TexITE Secretary/Treasurer
Email: collinskm@pbworld.com
Phone: 210-901-5125
Please feel free to call or email Kerri if you have any questions. We look forward to your response.
| Date | Item |
| --- | --- |
| February 20 | Request to host is due to TexITE Secretary/Treasurer. Response via email is acceptable. |
| February 25 | TexITE Board to notify selected host candidates who will make presentations to Board. |
| March 11 | TexITE Board Meeting at Spring Meeting in College Station. Board to hear presentations, have discussion and vote. |