Displaced Left-Turn Interchanges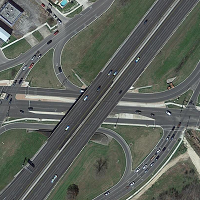 San Marcos is home to, not one, but two displaced left-turn (DLT) interchanges. Explore the first displaced-left interchanges in Texas located at I-35/SH 80 and I-35/LP 82. Bring your walking shoes because this walking tour will provide an in-depth look at the DLTs including design, operational, and maintenance challenges at the intersections. Buses begin loading at 10:15 am and depart at 10:30 am. The cost is FREE with the Intersection Control Workshop. $10.00 for the tour only.
Amazon Fulfillment Center Tour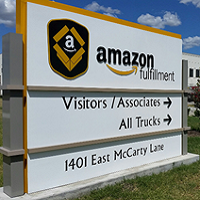 There has never been a company like Amazon.com, Inc. before. It has become the second-biggest American retailer. With a growth rate over 20% last year, revenues are likely to top $160 billion with no signs of slowing down. But, how do they do it? Join us for a tour of the Amazon Fulfillment Center in San Marcos. Take a peek into the inner workings of the Fulfillment Center and, see first-hand, how your orders are fulfilled using an extraordinary combination of robots and personnel. Buses load at 1:30 pm and depart at 1:45 pm. Cost $25.00.