Design of Accessible Pedestrian Facilities within the Public Right of Way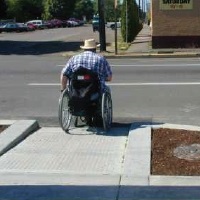 To kick-off the conference, please join us Wednesday morning as we learn about the latest Americans with Disabilities Act (ADA) design standards and how to make pedestrian facilities within the public rights of way more accessible. This workshop helps attendees understand the PROWAG requirements as well as the "spirit" of the law. The class details maintenance vs. alteration, how to achieve compliance with difficult geometric constraints, how to make good decisions in the field, and how to know when additional help is needed. One hour of the training will be experiential outdoors within Downtown Fort Worth. Attendees will be given a simulated disability using wheelchairs, canes, crutches, walkers, blind folds, sight reducing goggles and/or sound cancelling headsets. They will be given a route to complete and a timeframe in which to do so. After they return to the training class, the class will discuss their experiences and develop a list of observations as part of the learning process. This class is very technical in the design and installation of curb ramps, sidewalks, and accessible pedestrian signals in the public rights of way.
The training will begin at 8:00am and end at 12:00pm. The cost of the workshop is $50.
Instructor: Kristi Avalos, Accessology
Traffic Signal Cabinet Troubleshooting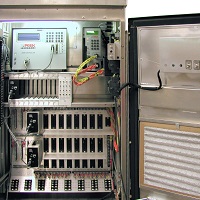 Two half-day traffic signal cabinet troubleshooting technical sessions will be offered on Wednesday. These sessions will cover troubleshooting the Henke NEMA TS2 cabinet (Paradigm), the Mobotrex/Eagle NEMA TS2 cabinet (Iteris), the McCain NEMA TS2 RTC cabinet (CTC), and Trafficware NEMA TS2 cabinet (Trafficware). Each half day session will provide insight to problems that have occurred in the traffic signal cabinet. Vendors will have cabinets on hand for each technical session. Participants can sign up for one morning and/or one afternoon session. Each vendor will have space for 15 people and you can only select one vendor for the morning session and/or the afternoon session. Lunch will be included in the session registration fee of $30 for both registration options.
Concurrent Morning Sessions:
Session A: Paradigm and the Henke NEMA TS2 Cabinet
Session B: Iteris and the Mobotrex/Eagle NEMA TS2 Cabinet
Concurrent Afternoon Sessions:
Session A: CTC and the McCain NEMA TS2 RTC Cabinet
Session B: Trafficware and the NEMA TS2 Cabinet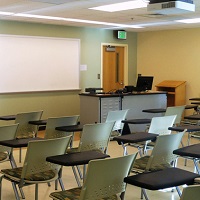 This seminar will meet the requirements of the Texas Board of Professional Engineers for ethics training. The seminar is free and will meet on Wednesday afternoon after the above workshops and before the vendor exhibit reception. There is no cost to attend the seminar.
Instructors: Ron Lemons and Gina Smith, Freese & Nichols