Please come out to our next general meeting to enjoy a great talk and great food on Tuesday, May 17th at 11 a.m.! Dr. Subasish Das from the Texas A&M Transportation Institute will be showcasing his research on roadway safety.
Topic: Modeling in Roadway Safety – The Two Cultures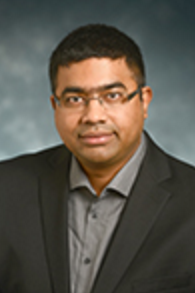 Dr. Subasish Das is an Associate Transportation Researcher at Texas A&M Transportation Institute (TTI). He received his Ph.D. in Civil Engineering from University of Louisiana at Lafayette in 2015, and holds a Master of Science in Civil Engineering from the same university in 2012. He has more than 8 years of national and international experience associated with transportation safety engineering research projects. His primary fields of research interest are roadway safety, roadway design, and associated operational issues. Dr. Das is the author or co-author of over 20 technical papers or research reports. Over the last five years, he has participated in numerous transportation safety projects as key researcher. One of his research projects won 2014 AASHTO High Value Research 'Sweet Sixteen' Award. Dr. Das is an active member of ITE, and ASCE. He recently served as vice-chair of membership of Young Professionals in Transportation (YPT) Houston chapter. He is a member of the TRB standing committee on Library and Information Science for Transportation (ABG40). He is an active friend of TRB committees: Highway Safety Performance (ANB25), Safety Data, Analysis, and Evaluation (ANB20), Statistical Methods (ABJ80), and Vehicle User Characteristics (AND10).