The Future of Transportation: Connect the Dots (12:30-1:30 p.m.)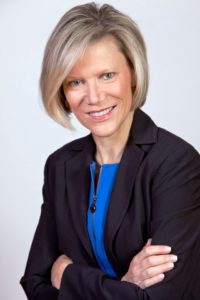 Speaker: Shelley Row, P.E., MBA
Date: Tuesday, April 25, 2017
Time: 12:30-1:30 PM
BONUS: Practical Tips for Communicating Technical Topics to Non-Technical Audiences (1:45-3:45 p.m.)
Location: CVOB (CE/TTI Building) Room 217
Free Food Will Be Provided!
Disruptive technology is creating an upheaval in transportation. Self-driving cars, connected vehicles and more are changing the definition of transportation.  Travelers have individualized information at their fingertips. A data avalanche is starting from connected and automated vehicles, location-based services, even Twitter feeds.
Some of these disruptions have started; others will arrive within 20 years. In the meantime, many capital investments for transportation infrastructure last 50 years or more; concessionaire agreements even longer. Transportation planning and businesses continue as business-as-usual when business is anything but usual. Impacts to transit, roadways and more are coming quickly. Data complexity outstrips the capability of most public agency staff. Do-it-yourself data capture and processing will give way to purchased information, analytics, and visualization.
Join Shelley Row, P.E., a 29-year transportation professional and former Director of the ITS Joint Program Office for USDOT, who will discuss the vision of the future and impacts on transportation organizations both public and private.